Are you ready to create posts your people find?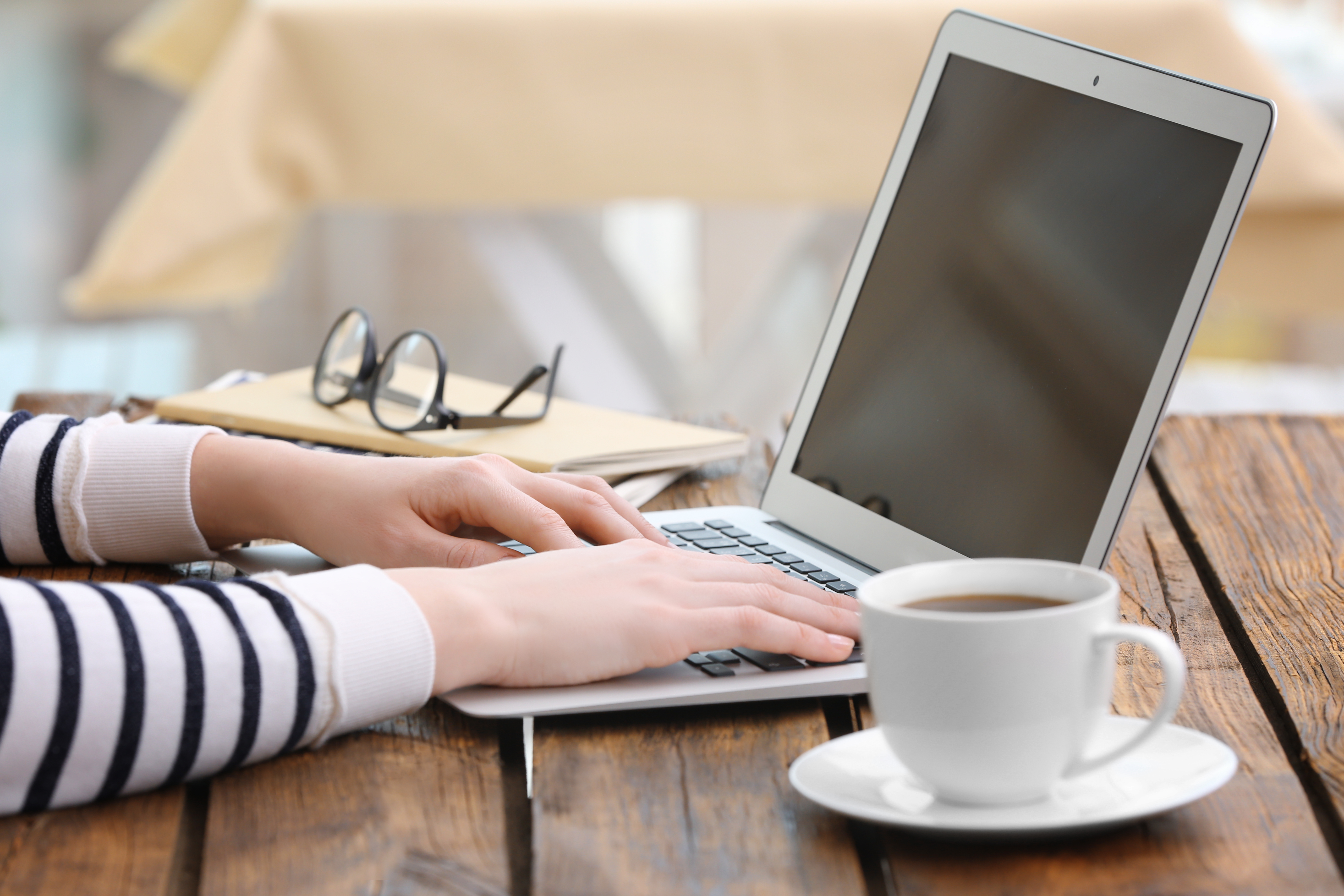 Write for your people & make sure they can find you.
Write your posts correctly from the get-go: optimized for your readers and your bottom line.
In this workshop, you'll learn to differentiate between the art and science of on-page SEO (and use both!). This system will help you optimize your current content and make sure your new content is awesome from the get-go.
Just imagine...
You get to step off the quantity-content-creation hamster wheel and instead focus on creating quality content that ranks with time.
You can optimize old content with your new strategies and infuse new energy to your traffic and start boosting your bottom line.
You have a trusted, proven system for writing a new post for your site nailing on-page SEO best practices, doing quick keyword research, and putting it all together in a clickable package.
It's as simple as A-B-C.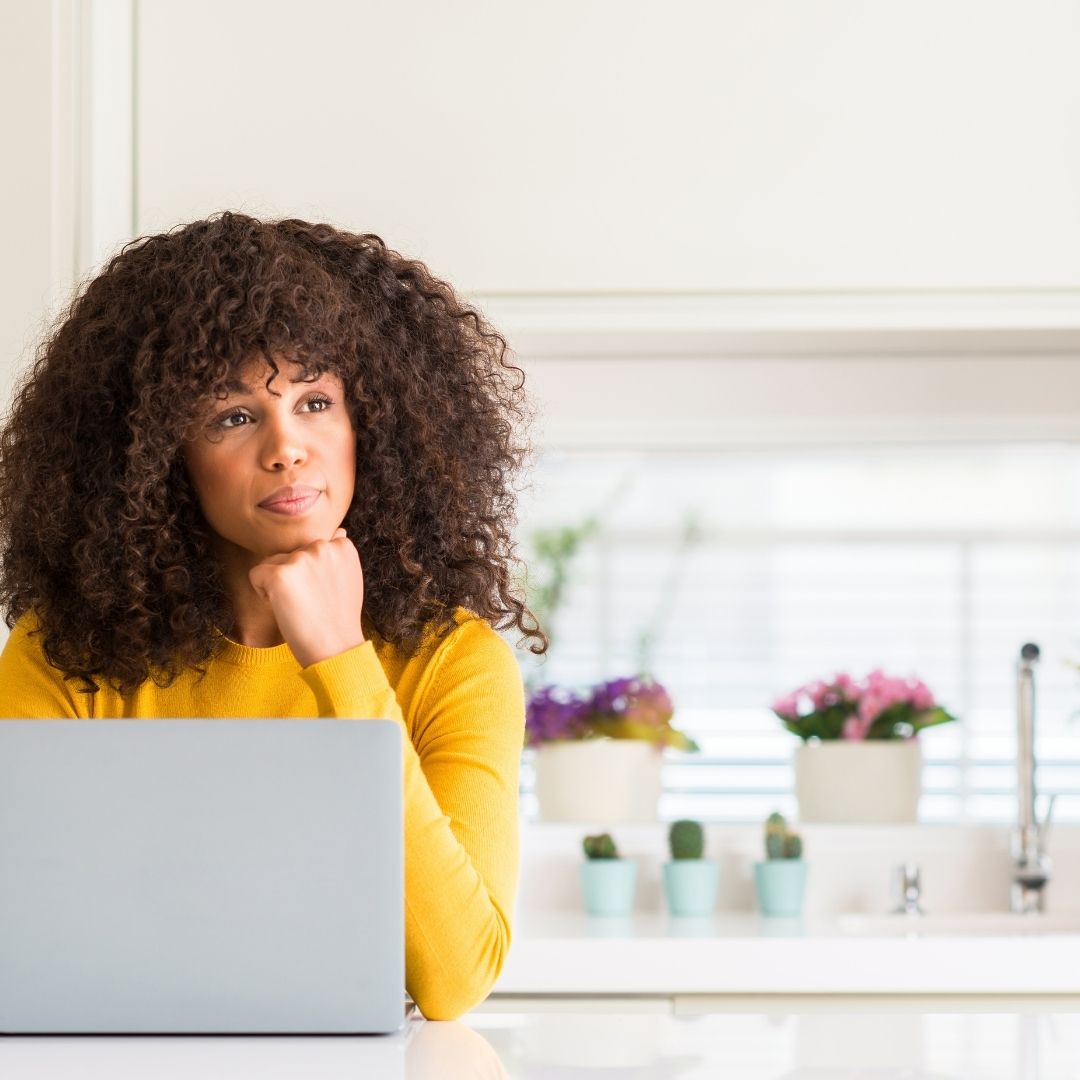 Answer Your Reader's Questions
Discover how to simply and quickly determine what they're looking for...and how to provide those answers in a way that makes YOUR content the one they click.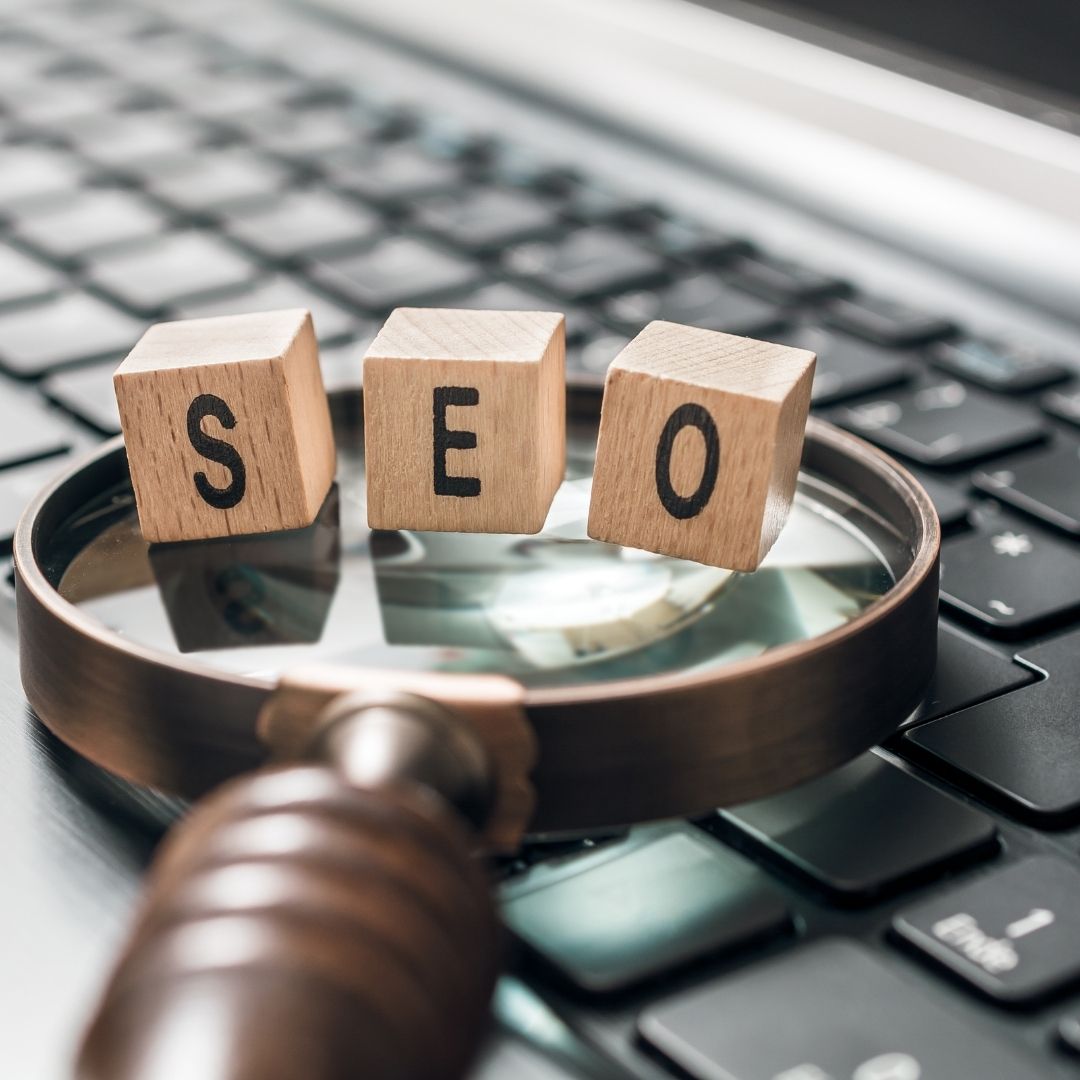 Build An SEO Optimized Post
Learn all about on-page SEO best practices. These are TIMELESS strategies that are algorithm resistant so you can confidently create valuable content.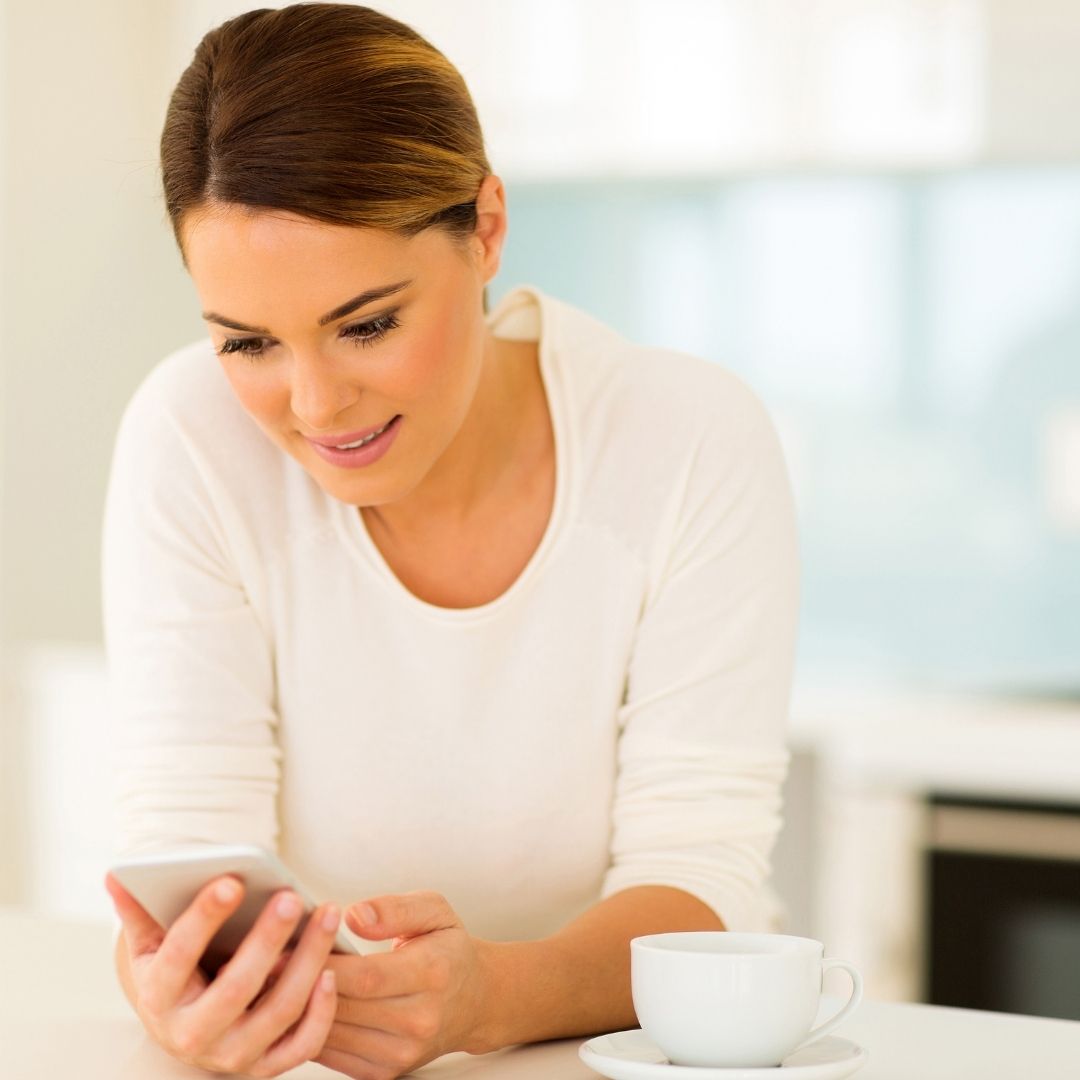 Captivate Their Attention
Once you have your content determine, learn how to put it all together in a way that gets the clicks and keeps them on your page.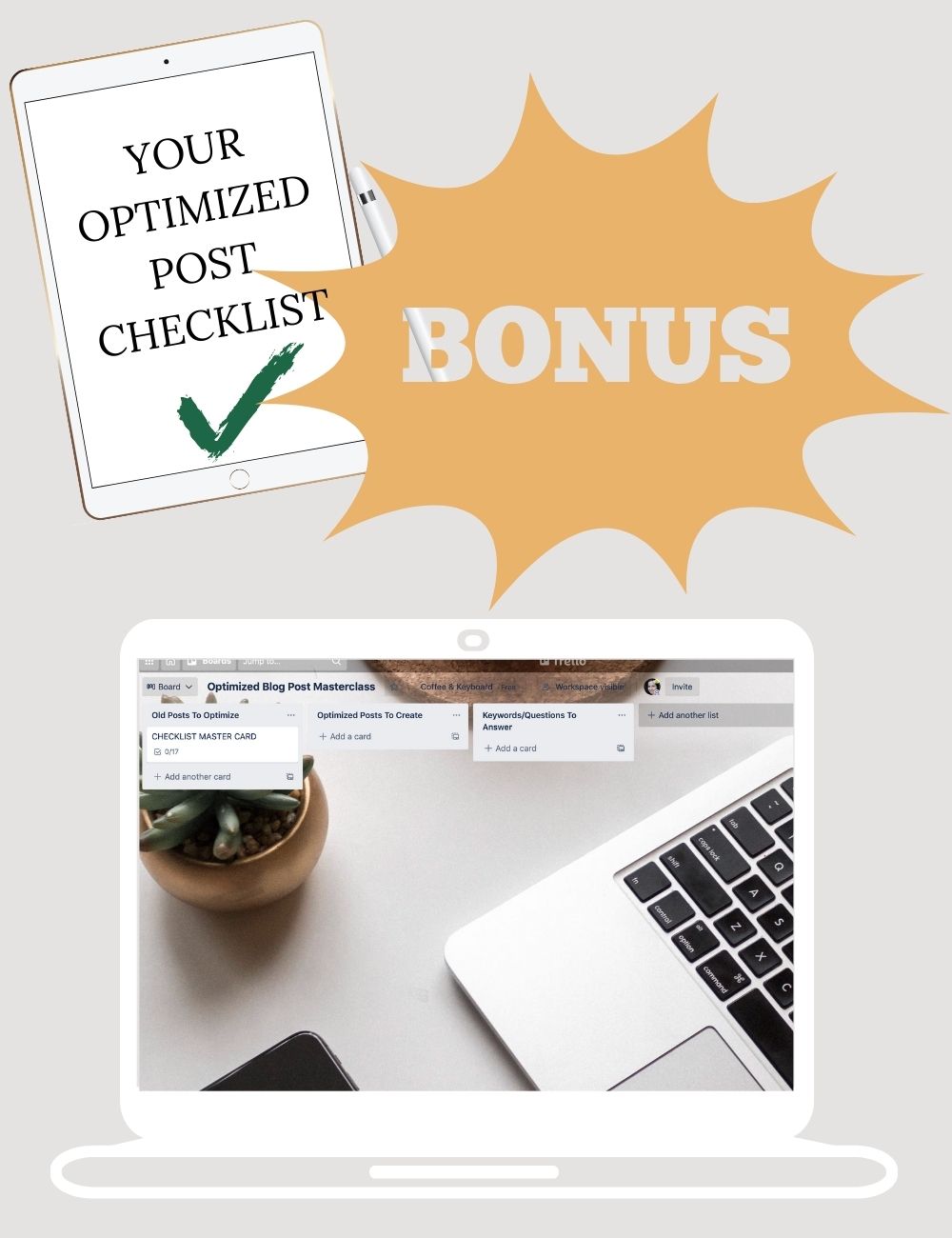 IN ADDITION TO THE WORKSHOP, YOU'LL ALSO RECEIVE...
Printable checklists for each part of the process (A-B-C)
A Trello board to organize your post optimization efforts
A free bonus SEO research lesson to show you how I do my quick & effective research for a post